China recently banned time travel from the media. They may be on to something.
1. Harry Potter and the Prisoner of Azkaban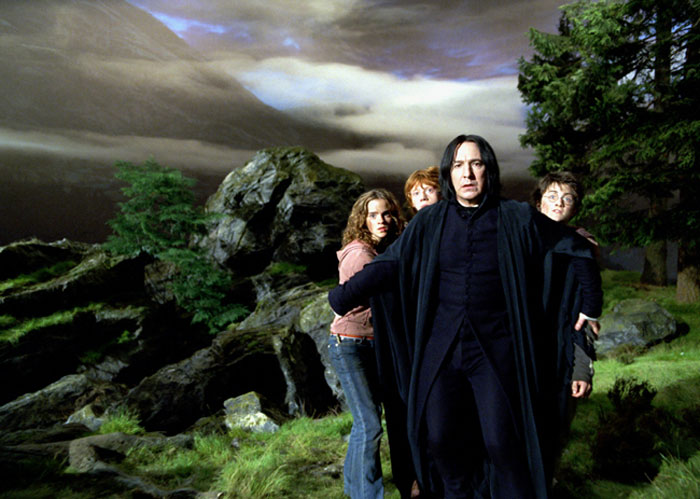 JK Rowling must have known that most audience members and readers were just there to see if Harry would get to cop a feel. That's why she phoned in a stupid Deus ex Machina to resolve the plot.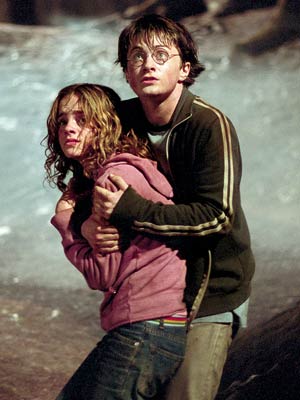 Caption: He totally got to second base- er, captured the snitch
Anticipating that Potter fans can't analyze a good plot if their diaper-changing depended on it, J.K. Rowling dropped a shitty plan at the end of the book. Faced with surmounting adversity, a main character reveals that, damn, she has a time travel necklace. The characters go back in time 3 hours, fix everything, and the book/movie ends. Movie goers were also left with the desire to go back in time three hours.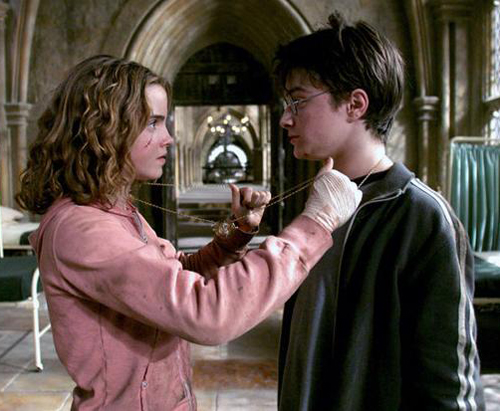 caption: If we go back to the start of the film, we can undo everything!
Then J.K. Rowling makes up a bunch of rules about time travel to make it seem more tense, but really it's not tense at all because Hermione has a pocket-sized DeLorean. She has to play it off like she's not a moron who used time travel only to study harder, and Harry has to play it off like he's really staring at her necklace. Awkward all around, for sure.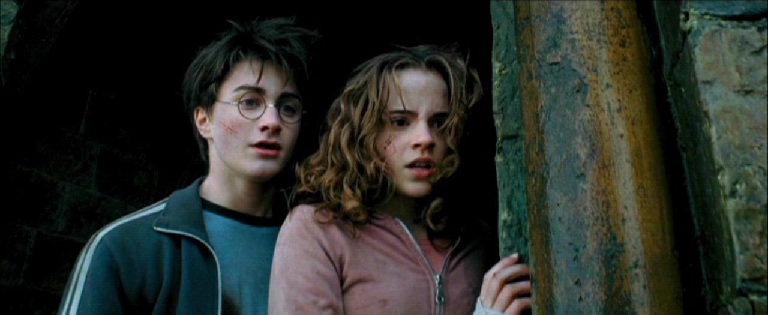 caption: "Harry, you shouldn't keep your magic wand in your front pocket."
Then, after Hermione effectively uses a Macguffin which makes every plot point irrelevant, Rowling tries to patch the giant plot hole with a strip of newspaper. Hermione decides that having a hard schedule is not worth keeping a life-saving device, so she returns it. Then, Rowling sets about systematically smashing all the damn time turners in the Hogwarts universe.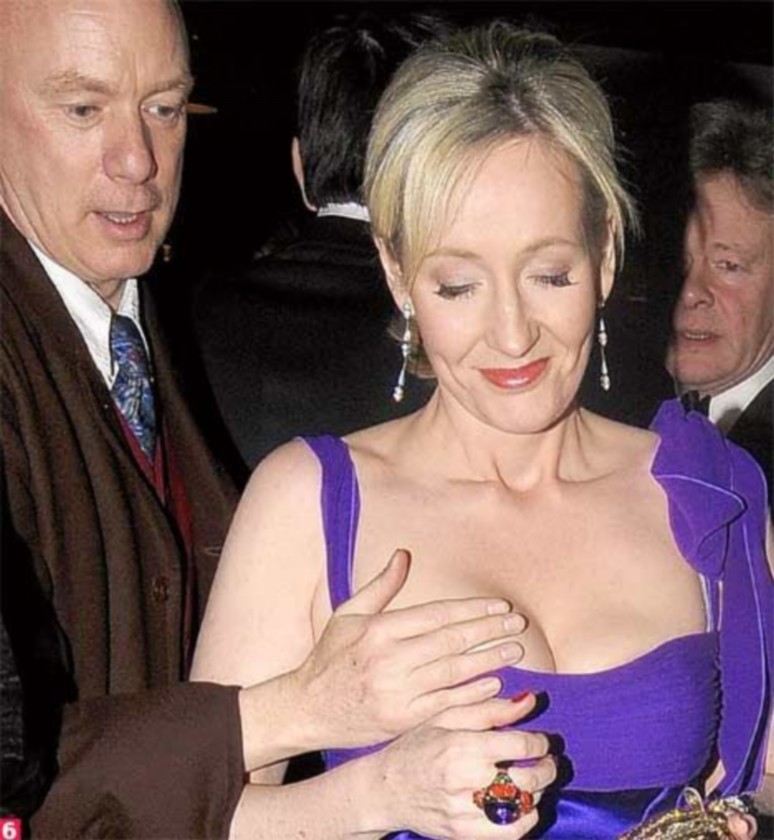 caption: When you're this classy you can end a book however you want.
2. Mork & Mindy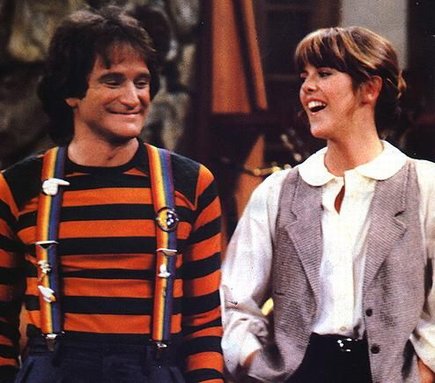 Mork & Mindy educated a nation of women that it's okay to let a strange man stay in your house. A dismal fourth season saw Jonathan Winters playing an adult baby (educating a nation of men that it's okay to be an adult baby).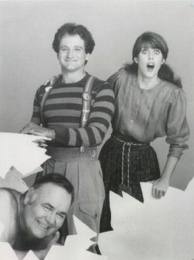 So, when it came time for a season cliffhanger, the writers needed something that would really grip the audience. Some unique plot twist that would have loyal fans demanding another season, rioting in the streets if they don't find out the fate of their interspecial lovers.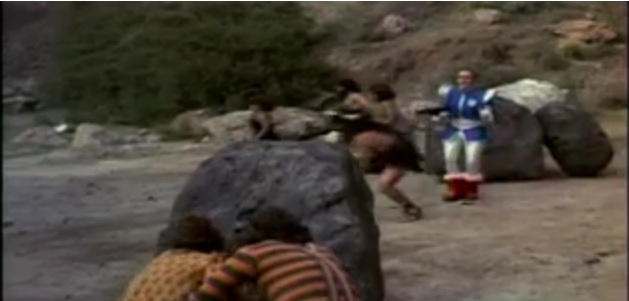 Then, the writers obviously went into a heroin-triggered depression and came up with the male version of Rainbow Brite. Oh, and absolutely needless, pointless, cheesy time travel. You see, Mork has these red shoes and he can click the heels and go places. Yeah, the writing got that bad. But the shoes malfunction, and Mork & Mindy end up traveling back in time, for no apparent reason.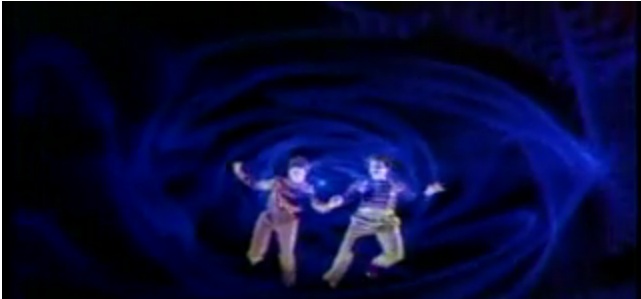 Judging from the special effects, we have to assume that time travel is like doing mescaline underwater. While back in time, Mork and Mindy seem to be caught by an evil alien. This would be the cliffhanger that would end the series.
One can't help but wonder where the writers planned to take this plot, had they been granted a fifth season. Perhaps they go to the future, where all Orkians have interbred with humans. You won't be able to tell if someone is an adult or a baby, which is kind of like going to a comic book convention in modern times.
3. Felicity
For three and a half seasons this show followed the exploits of a girl named Felicity, who just so happens to be the worst person on Earth and the creators don't seem to know it. One of those creators was a young J.J. Abrams. When he saw that ratings were waning and the show was wrapping up, he decided to go all kinds of sci-fi crazy. The final story arc saw Felicity traveling back in time to make right the worst decision of her life: shacking up with this one cute guy instead of this other cute guy.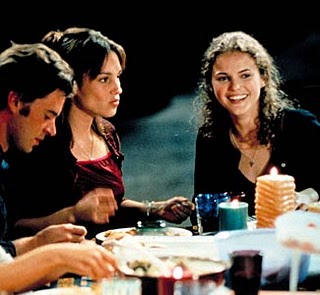 Felicity then whores it up and messes up her past life as well. At this point in time we'd say, "fucket" and start placing a monstrous amount of sports bets. Instead, Felicity finds a "spell" that will undo all the time traveling she'd done. Holy crap.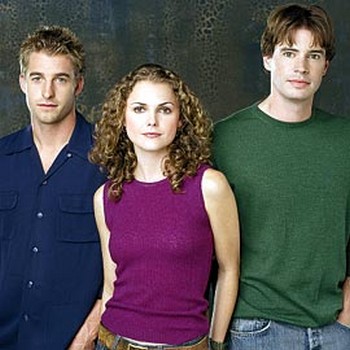 See, if you grant the power of time travel to an indecisive whore, they will just waver back and forth between moments, wondering if they made the absolute best decision. This is why we fear Wicca.
4. Santa Claus 3: The Escape Clause
We'll fully admit that none of us are in the target audience for this film. But, up until this flick, the franchise had made a whole heap of money. This despite lead actor Tim Allen constantly trying to sniff the fake snow.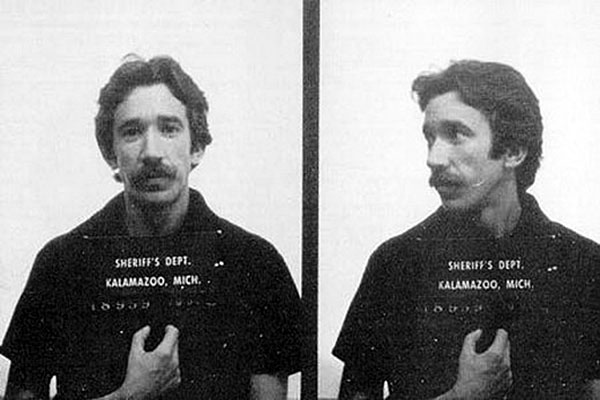 So anyway, the franchise was utterly ruined when the third installment decided to go all sci-fi. Santa Claus and Jack Frost battle through time. All sorts of "fun" time conundrums happen, and it's up to Santa to travel back in time and fix things.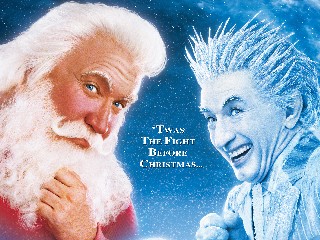 The entire plot unravels for several reasons. Namely, earlier in the movie, we are introduced to Father Time. Why can't he be in charge of all the time fighting? Will Santa Clause 4 be called "Santa versus the Nazis?"
5. The Smurfs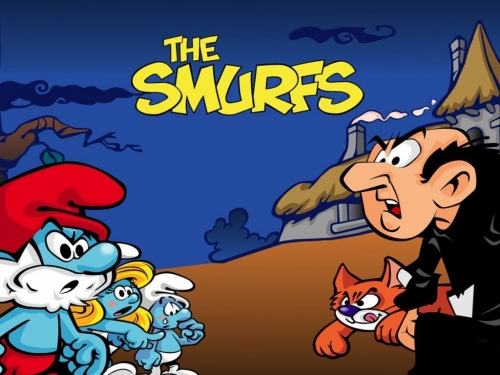 These adorable creatures manage to live a life of harmony. This, despite the fact that they all caught some sort of STD from Smurfette which turned their skin blue. For nine seasons during the 1980s, we were treated to enchanting cartoon tales about harmony. Despite their differences, each Smurf learned to get along to overcome adversity. Which totally works as long as their isn't more than one pretty girl. Otherwise, things just get catty.
Eight of the nine seasons featured standard plots of the smurfs having tons of in-fighting, but still managing to outwit the creepy pedo who lives around the way.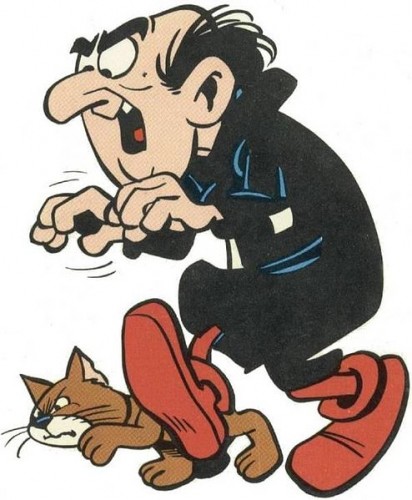 Then, in the ninth season, the creators thought "hey, our audience is probably old enough to smoke weed by now, let's have the Smurfs travel through history!" You see, although it was never mentioned in any of the hundreds of prior episodes, Papa Smurf has access to these things called time crystals, which were apparently in his basement all along. You ever get the feeling that smurf village was just slang for a hippie commune, and Papa Smurf was the power-crazy one who kept everyone in line by cooking all the meth? It would explain season 9, plots of which include:
- Smurfs fighting dinosaurs
- Smurfs sail with Pirates
- Smurfs fight in feudal Japan
They forgot, "Smurfs start a successful mime troupe in Las Vegas," but the elements of madness are all there.
We don't know what it is that makes writers think a time travel plot will save a slumping show. When all they really need to do is show more skin. Except in the case of the Smurfs.
Evan Hoovler also writes for Gamespy, Blastr, Playboy's The Smoking Jacket, and Ranker. He is lead puzzle designer for the Telltale game, Puzzle Agent 2, and wants to be your Facebook friend.